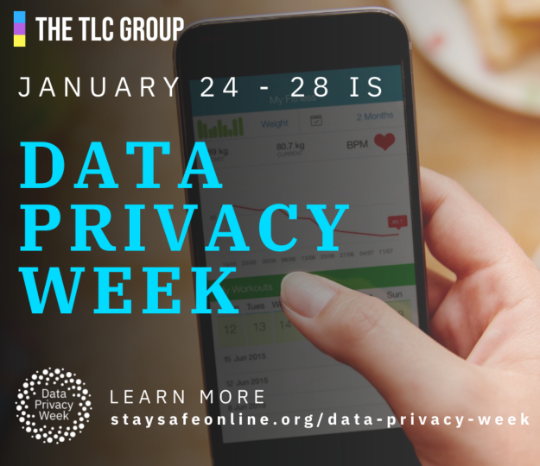 It's Data Privacy Week 2022
The TLC Group are proud to be a #DataPrivacyWeek Champion – are you? Join us in raising awareness about the importance of respecting #privacy and keeping data secure.

As a Champion, we recognize and support the principle that all organizations share the responsibility of being conscientious stewards of personal information. But this requires organizations to empower their employees with up-to-date knowledge of data privacy/protection legislations and best practices.

And we have just the solution!

Our Data Privacy & Cybersecurity Champions, Certified Privacy Lead and Certified Privacy Officer self-paced courses are a great way for individuals to learn about local and global legislations, with practical tips and advice to simplify personal data management.

As a special bonus, receive a 15% DISCOUNT when booking any of these courses between 24 January and 31 January. Visit https://thetlcgroup.talentlms.com/catalog and use code DPD2022 to take advantage of this limited time offer.

practical, hands-on support
our services
The TLC Group Self-Study Course Catalogue
Our Certified Privacy Lead courses are great for managers and department heads to gain foundational knowledge of data privacy, protection and security. And the Certified Privacy Officer course for Bermuda's PIPA or Caribbean privacy legislations are excellent starting ponts for new career opportunities in data privacy, protection and cybersecurity in 2022 and beyond!

We also offer Data Privacy & Cybersecurity Champion courses, perfect for raising awareness across the organisation.
Have it your way with TOTAL flexibility - 90 days to complete and study when you want online.  Visit https://library.thetlcgroup.pro/selfstudycourses#page=1 to see the full catalogue.

The TLC Learning Community creates, promotes, influences and embraces a culture of lifelong learners through individual empowerment and organisational effectiveness.
We offer a wide range of engaging courses to support TLC's commitment to global knowledge-sharing. Tailored training solutions are available for organisations of all sizes and industries.

View a selection of our upcoming courses below and click here to view our online course catalog.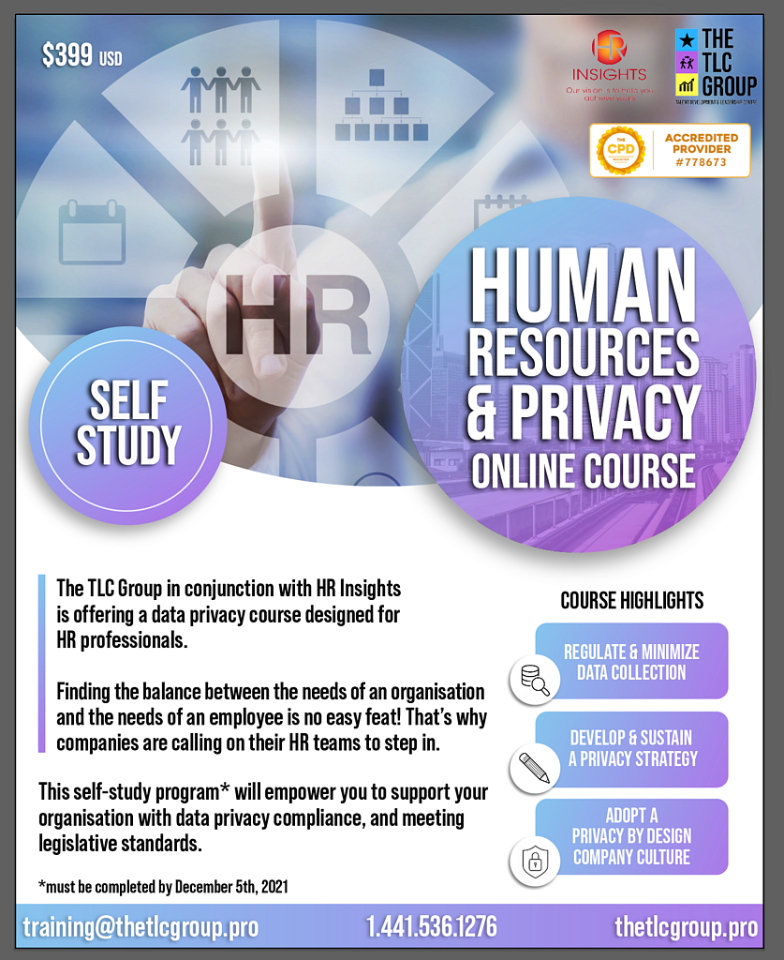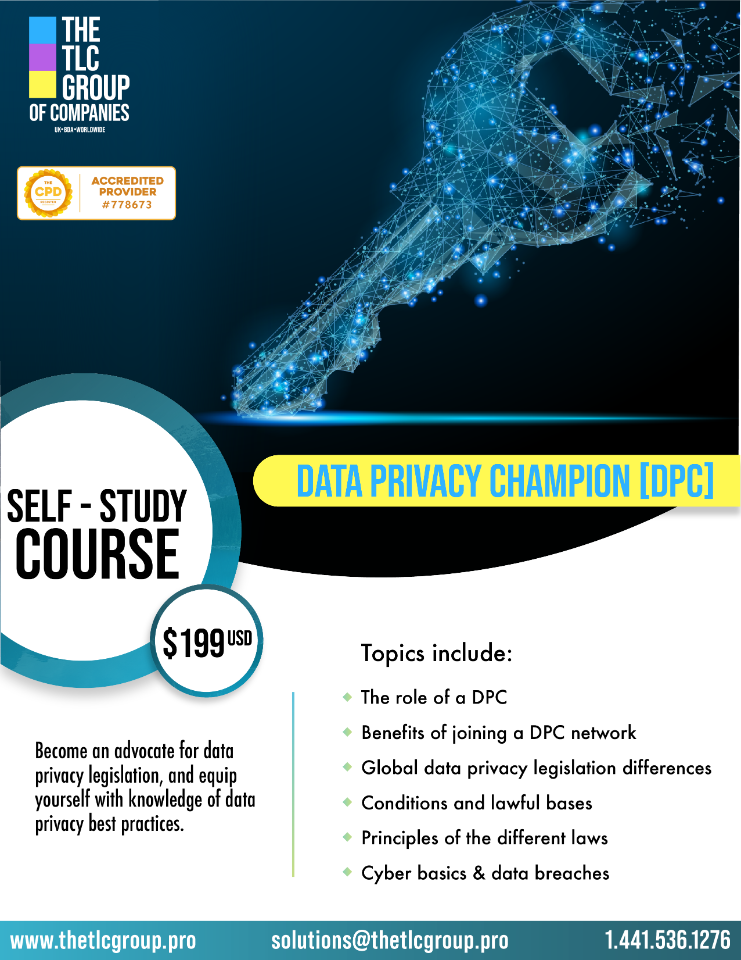 Season's Greetings from The TLC Group!

The weather may be cooling down but we're all fired up for the New Year! Our December newsletter is officially here and certainly worth a read, perhaps with a hot cocoa in hand?

Featured in this month's newsletter is a special '12 Days of Christmas Tips for Holistic Data Protection', as well as a sneak peek at what's to come for The TLC Group in the new year! Plus, you can take our FREE quiz to assess if you're experiencing compliance fatigue in the workplace.

To read about this and our other exciting updates, click on the newsletter image!

The newsletter is interactive so you can choose articles in the Table of Contents, get in touch with a click from the page, and even register for courses in our catalogue directly from the publication. Use the + and - buttons at the bottom to zoom in and out and tailor your viewing experience.

CLICK THE IMAGE TO READ OUR LATEST NEWSLETTER
To make sure you don't miss out on the next one, click here to subscribe.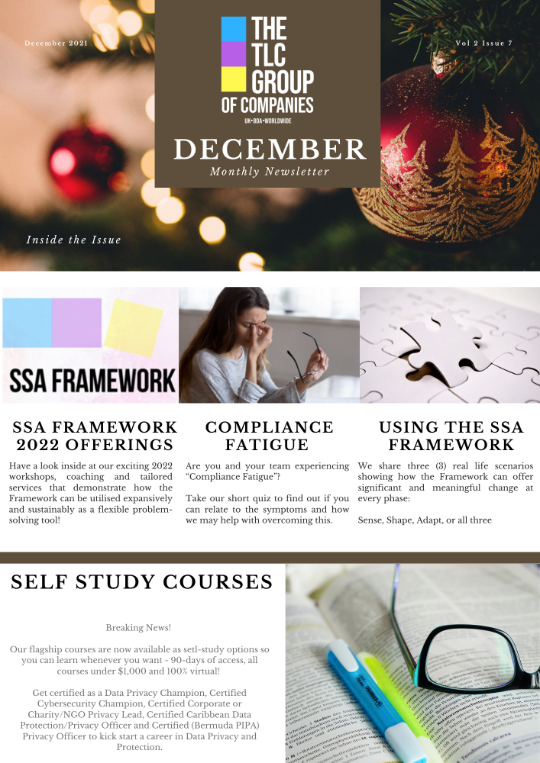 'Empowering individuals and organisations to identify pain points, develop sustainable creative solutions and foster an environment of ongoing monitoring, development & innovation'

© 2022 All rights reserved.
The TLC Group of Companies UK Ltd.
71-75 Shelton Street, London, WC2H 9JQ
Registered Company 12647754