Become a Privacy Officer
make a difference
In a world where privacy concerns are becoming increasingly important, organizations need Privacy Officers who can help ensure they are compliant with regulations and protect sensitive information.

That's why we're excited to offer our new blended learning Privacy Officer course, designed to equip participants with the knowledge and skills needed to become a privacy officer as required by Bermuda's Personal Information Protection Act 2016.

why this course?
You'll have the opportunity to learn from experienced professionals and engage in group discussions and case studies to apply what you've learned in real-world scenarios.

Don't wait any longer to take the first step towards becoming a privacy officer, click here for more details.

The TLC Group strives to create, promote, influence and embrace a culture of lifelong learners through our engaging, self-study courses and corporate training solutions.
View a selection of our courses below and click here to view our online course catalog.

If you are interested in corporate training, contact solutions@thetlcgroup.pro for details.
'We are committed to global knowledge-sharing'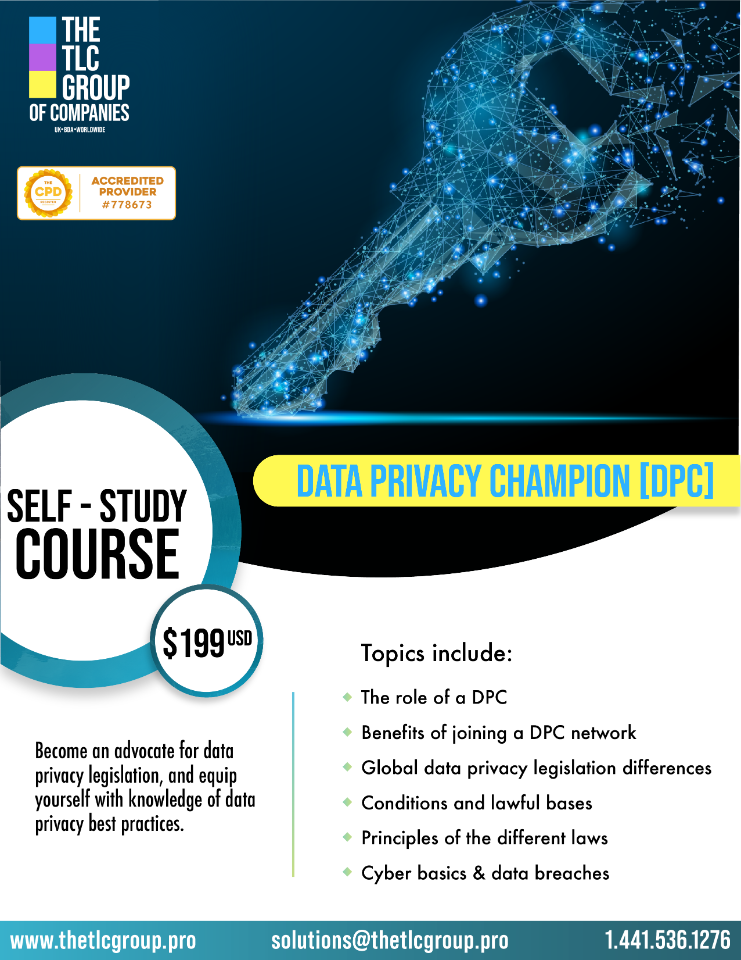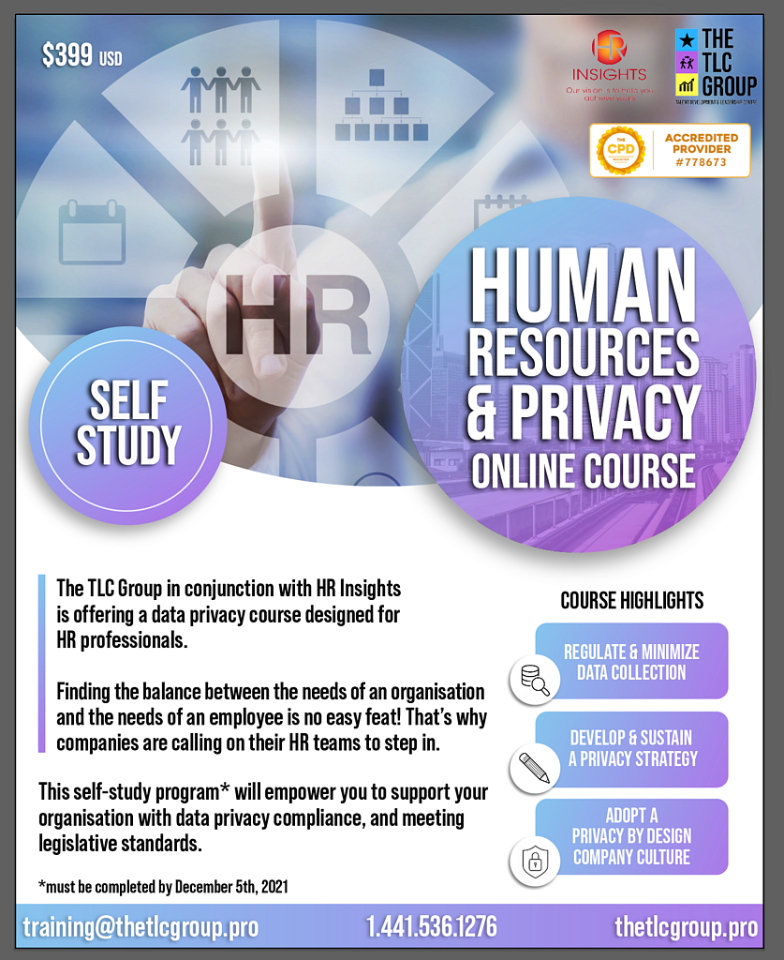 'Empowering individuals and organisations to identify pain points, develop sustainable creative solutions and foster an environment of ongoing monitoring, development & innovation'

© 2023 All rights reserved.
The TLC Group of Companies UK Ltd.
71-75 Shelton Street, London, WC2H 9JQ
Registered Company 12647754